The Standing Novation
May 04
What To Do When You're In Atlantic City
Revel
500 Boardwalk, Atlantic City, NJ
So the new Revel Casino and Resort in Atlantic City is really fucking awesome. This thing is straight out of Las Vegas…but on a beach. Say goodbye to windowless gambling halls filled with smoke and degenerate gamblers. Revel is not just a casino, it's a resort. They have Beyonce coming for three shows and The Black Keys, Maroon 5, Madonna and Avicii coming as well. Check out all the amenities on Revel's website.
$2.4 Billion
710 feet tall (would be the second tallest in Las Vegas)
1,898 guest rooms
130,000 square feet of gambling space
5,050 seat arena called Ovation Hall
14 restaurants
55,000 square feet of retail space
10 pools
700 seat smaller arena
_______________________________________________________________________
White House Sub Shop
2301 Arctic Ave
Atlantic City
, 
NJ
08401
This place is a time machine back to the 1940s. White House maintains they haven't changed their recipe for Italian subs and cheesesteaks since 1946 and you can tell. Their process is meituculous in creating a masterpiece of food that will be the biggest sandwich you have ever seen. While you wait in line (yeah, there will be a line) check out the numerous signed photos on the wall by everyone from Frank Sinatra to George Clooney.
_______________________________________________________________________
At the heart of Old Havana stood the original Tropicana Casino and Resort, the queen of all Havana casinos. Her majesty has been transported to Atlantic City via The Quarter, a vibrantly colored, three-story streetscape that brings to life the exotic splendor of historic Havana. The Quarter at Tropicana houses an unprecedented selection of world-class dining options, a stunning array of red-hot entertainment and nightlife venues, chic retail establishments, and the most luxuriant spa facility in Atlantic City. 
The Quarter at Tropicana
 Casino and Resort holds bragging rights to the largest nongaming expansion in the history of Atlantic City.
_______________________________________________________________________
The Walk Outlet Stores
Shops include Adida, Banana Republic, Calvin Klein, Clark's, Coach, Columbia, DKNY, Fossil, GUESS, H&M, J.Crew, Nike, Polo Ralph Lauren, Puma, Tommy Hilfinger, Under Armour nad many more. Check out the full directory
here
_______________________________________________________________________
The Pier Shops at Caesars 
One Atlantic Ocean
Atlantic City, NJ 08401
Come discover The Pier Shops at Caesars and experience a whole new level of world-class shopping, incredible dining and premiere nightlife.  Explore an amazing collection of shops, offering fine fashions from the world over.  Discover Armani Exchange, Apple, Gucci, Louis Vuitton, Betsey Johnson, Coach, Tommy Bahama, Tiffany & Co. and many more. Check out the full directory here.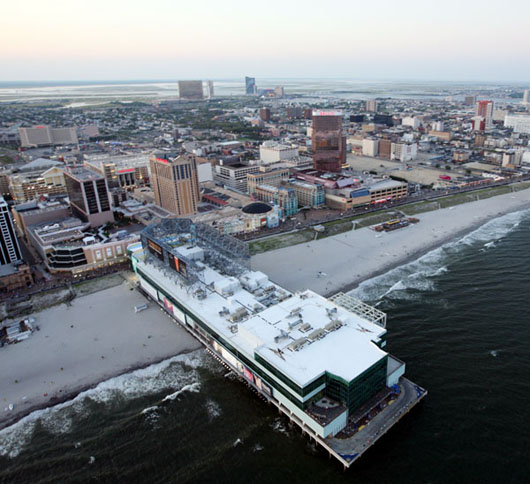 _______________________________________________________________________
Angelo's Fairmount Tavern
2300 Fairmount Ave 
Atlantic City
, 
NJ
08401
Urbanspoon Review
_______________________________________________________________________
40/40 Club

2120 Atlantic Avenue
Atlantic City, NJ
Looking for some swag? This is the place for you. Jay-Z's infamous club done only as HOVA could do it. After the Manhattan location, Jay-Z decided the gambling capital of the East coast was ready for the 40/40 club. Since it's opening in 2005 it's been a great spot for imitating Jay-Z with your entourage. 
Apr 25
It Can't Hurt: Dylan Ennis Transfers To Villanova
With Maalik Wayns and Dominic Cheek leaving early for the NBA Draft, it's clear that Villanova needs an influx of talent on its basketball roster. While Villanova has not done too well on the recruiting circuit recently (Savon Goodman decomitted and might be headed to arch-rival Temple, and VU looks like it will strikeout on landing Amile Jefferson), Jay Wright and staff have hit the transfer wire hard, and have been in talks with multiple players. Wright and staff landed the first of potentially three new transfers yesterday when Point Guard Dylan Ennis of Rice, picked the Wildcats over Big-East rival Cincinnati. While this move may not raise too many eyebrows now, it has the potential to be a huge move for VU going forward.
First let's talk about Ennis. As a freshman, he started for the Owls and put up pretty good numbers. He average 8.0 points, 4.2 rebounds, and 4.1 assists.  He's got good size for a point guard at 6'2 and he is a very good passer with a great handle. He was named to the all-freshman team for Conference-USA and set the assists by a freshman record in a season this year distributing 144 dimes for the Owls. A pass first point guard will be good for the 'Cats as many times this year, they struggled to get open looks and point guard play was inconsistent at best this season. Ennis is no slouch at scoring though. He shot the ball reasonably well (43.5 percent) including 35 percent from 3 point land, another area where the Wildcats need some help. The question for Ennis will be whether or not he is ready for the competition in the Big East. While this is a common knock on players coming to elite conferences from lower-tier conferences, the stats don't lie. In Rice's three biggest games (Iowa State, Texas, and Memphis), Ennis struggled as he scored a combined 11 points in those games and had more turnovers than assists. The good news is he won't be thrown into the fire right away. Most likely, he'll have to sit out this upcoming season but he'll get to go against rising sophomore Ty Johnson and incoming freshman Ryan Arcidiacono in practice every day and he should be ready to go in 2013-2014.
As for Villanova's other two transfer targets (Tony Chennault of Wake Forest and Michael Gbinije of Duke), the Ennis decision should have little to no effect. Gbinije is a forward and there are plenty of minutes to be had there, but the 'Cats will have to wait and see where Gbinije narrows his list down to. He is still fielding offers from prospective suitors but Villanova is mentioned as a potential landing spot. Chennault is the man who could get lost in the equation here. A hometown kid (played high-school ball at Neumann-Gorretti in Philly); he leaves the Deamon Deacons program to be closer to his ailing mother back home.  If Chennault decides to come, he'll be eligible to play right away but could leave the Cats with a glut of point guards (4 in 2013-2014). Chennault who has been in talks with other Big 5 schools (St. Joe's, La Salle, etc.) has only visited Villanova and was rumored to be close to committing to the Wildcats. Ennis said that he talked with Chennault and believes that his decision won't deter Chennault from picking Villanova, but it is to be determined. 
Ennis's decision also could have a big impact on recruiting. His brother, Tyler Ennis, is one of the top point guards in the class of 2013 and a Villanova recruit. Ennis stopped short of saying his pledge to the Wildcats would help, but he didn't shut the door on it completely. Nonetheless, the addition of Dylan Ennis is a nice pickup for the program and his game should improve as VU looks to rebound and rebuild from this year's disastrous 19 loss season. Until next time, Go Cats!
Apr 19
[video]
[video]
Apr 12
When To End: A Look At The Longevity of Baseball Players
Few athletes enjoy greater longevity in their careers than baseball players. This can in large part be attributed to the fact that ballplayers are not as susceptible to serious injury as football or hockey players, but perhaps it also stems from the fact that baseball feels so naturally human as to transcend the typical realm of occupation. It's not a job; it's a way of life.
When I was a teenager, I had the good fortune of working for a local independent pro baseball team, the Somerset Patriots. Michael Hernandez, a catcher, was far and away the club's best player. In a league of anonymity, it was definitely notable for a guy who was not a former Major Leaguer to garner name recognition from the fans.
One day, Hernandez didn't show up at the park. The news came down that he had been signed by the Yankees to one of their farm teams, and most of the other employees and players seemed to think the Patriots' season was over. While I was in the batting cages unwrapping game balls, Sparky Lyle came up the ramp from the dugout to smoke. A legendary Yankee and manager of the Patriots since their inception, Sparky was kind of like the "Old Perfessor" of the Atlantic League.
One of the players started asking questions about how he was going to fill Hernandez's spot in the lineup. Sparky stamped out his cigarette and turned toward him. Even in his sixties, with his trademark mustache pure white, he was a very intimidating man.
"Don't worry about Hernandez," Sparky growled, "He got his shot and he better take it. Pretty soon he won't know when to quit."
Why do ballplayers never know when to quit? This past month, when Jorge Posada decided it was his time, most fans recognized it as a bit overdue. His plummeting batting average, relegation to the role of Designated Hitter, and public tantrum over being dropped to 9th in the batting order for a game in Boston were enough to manifest that.
Still, Posada ended it all on a high note. He batted .429 in the Yankees' first round postseason defeat and was able to retire with the typical press conference and fanfare before the situation became truly awkward. Surely, a "Jorge Posada Day" at Yankee Stadium this summer is imminent.
Other notable players haven't been so fortunate. Ozzie Smith's very public dismay and subsequent retirement announcement over losing the Cardinals' starting shortstop job to Royce Clayton in spring training of 1996 form a perfect example of a player and management handling the delicate age issue entirely the wrong way.
Smith isn't the only player to embarrass himself by becoming a burden to his team. It was pretty obvious that Ken Griffey, Jr. had reached his time in 2010 when he missed a chance to pinch hit by falling asleep in the clubhouse. 
Perhaps I am not giving the players their due credit. Everyone remembers seeing Ozzie Smith do back flips across the infield, and watching in awe as Jr. Griffey scaled the outfield walls of the Kingdome to bring back would-be homeruns. Why should it be any easier for the players to accept the reality that their skills are diminished than it is for the fans who worship them?
Professional athletics are one of the few lines of work in which someone is told it's time to retire at the age of 40. Cynics will say that these men deserve no sympathy, that they got rich by playing a child's game. For many of these players, though, this is the only job they've ever known. Professional baseball is what they've been playing since they were 18, and baseball itself since long before that.
In the age of free agency, we, as fans, become emotionally invested in the rare player who achieves greatness with the same team on a yearly basis. I know that the difficult time will soon come when Derek Jeter no longer patrols the left side of the Yankee infield and the Stadium no longer rings with the opening chords of "Enter Sandman" in anticipation of Mariano Rivera.
Surely, the transition will not be smooth. Even Jeter, the embodiment of professionalism, saw his contract extension negotiations border on ugly in the offseason of 2010. Hopefully, when the time comes that Jeter or A-Rod are asked to become the DH or move to the outfield, Sparky Lyle's words won't ring true. If they do, though, it might just be with reason. After all, there was one smile in the home clubhouse of Somerset Ballpark that day: on the face of the backup catcher.
Apr 02
The Shocking New Scientific Discoveries Behind Call Me Maybe Obession
It's catchiness, like it's immature prepubescent style, is undeniable. Still, college girls put Carly Rae Jepsen's Call Me Maybe on a high pedestal with Led Zeppelin's Stairway to Heaven and John Lennon's Imagine. So, what is it about Call Me Maybe that leaves young girls incapable of simply unhearing the pop sensation?
Dr. Carl Cornwallis, leading ear expert at University of Cambridge's prestigious School of Clinical Medicine, says, "…Through evolution, the ears of young women have changed to perceive Call Me Maybe in a manner that a twelve year old girl would typically have." Scientists agree that the lethal combination of lyrics and pop beat provides a combination that leaves 20-something girls without control of their bodily emotions and screaming tendencies. Let us look further in depth to see the innerworkings of Call Me Maybe on the human ear. 
The middle ear, an air-filled cavity behind the ear drum (tympanic membrane), includes the three ear bones or ossicles: the malleus (or hammer), incus (or anvil), and stapes (or stirrup). Each of these bones has a specific role in detecting the playing of Call Me Maybe. The malleus has a long process (the manubrium, or handle) that is attached to the mobile portion of the eardrum. The malleus is triggered when Carly Rae Jepsen belts out, "Where you think you're going, baby?"
The incus is the bridge between the malleus and stapes. Being that the incus is the connector, the chorus of the song (connector of verses) obviously relates to this bone in the ear. Dr. Carl Cornwallis states, "The sense of doubt that arises from 'Hey, I just met you, and this is crazy, but here's my number, so call me, maybe?' prompts involuntary coordinated head, arm and body gyrations in 97% of women between the ages of 18-22." 
The stapes is the smallest named bone in the human body and corresponds to repetitive nature of the song. "The amount of repetition is simply staggering," says Dr. Carl Cornwallis and continues, "…by saying 'I missed you so bad' 8 times and 'so call me maybe' 12 times all in a span of about 3 minutes, renders females incapable of seeing through the actually horrible, generic and repetitive lyrics." Carly Jepsen says, "If your lyrics aren't good, you just have repeat them over and over again in hopes of tricking the liseners into liking them," and continues, "people notice one bad line, not 50 bad ones."
The three bones are arranged so that movement of the tympanic membrane causes movement of the malleus, which causes movement of the incus, which causes movement of the stapes. Is the song then a fad that will with time or have continued popularity? Dr. Cornwallis fears the worst. "Through many auditory studies, we have determined the evolutionary process to be unchangeable - Call Me Maybe will prompt these current results in young women for at least the next 72 years." Guys, Call Me Maybe is here to stay.
Everything just said is totally true.
Mar 28
A Park In The Sky For Philadelphia
It's a never ending debate around Villanova. Define "the city". New Yorkers insist it's Manhattan and Philadelphians insist it's Center City. It's hard to argue with the Manhattanites who claim that Philadelphia is a wannabe New York City when projects like the Reading Viaduct Park advertise themselves as trying to "replicate the magic of NYC." Never the less, we think it's a great idea! Imitation is the sincerest form of flattery, right?
Most people who have visited New York City know about High Line Park, a transformed abandoned freight line that runs 30 feet off the ground through New York City. The self proclaimed "Friends of the High Line" started an organization in 1999, after almost 20 years of the railway being unused, and within three years had the support of the city to turn the abandoned railroad into an elevated park. Flash forward almost 10 years to this past summer, and the High Line has just opened the second section of the renovation to the public. Check it out next time you're in "the city." http://www.thehighline.org/
Inspired by this urban renewal project, the Reading Viaduct Project is doing the exact same thing here in Philly, taking the former Reading Railroad (you may better know it as 'that railroad from my favorite Hasbro game, Monopoly') and turning it into a suspended park, running one mile in length. The structure of the Viaduct is, appropriately, wishbone shaped as it hopes to bridge the socio-economical gap between different barrios in Philly. The wish is for the viaduct to generate revenue for the city, and bring attention to otherwise overlooked regions of Philadelphia. The project's website is quoted saying, "As in Paris and New York, a new recreational amenity in this section of Philadelphia will result in additional economic investment and development." Essentially, Philly wants to play with the big boys over in France and in New York, and for good reason, Paris and NYC are the crème de la crème.
Lined with restaurants, shopping and open green spaces, one could visit the sky park and sing the classic Dixie Chicks "Wide Open Spaces". The views from the park are going to be phenomenal when they are finished, and for people in Philly who complain about lack of safe places to run outdoors: problem solved. The aspect of the Viaduct that makes it stand out against its New York and Parisian counter parts is the underground portion. Running underneath the streets of Philadelphia, the project will connect to the Philadelphia Museum of Art, the Rodin Museum, and the controversial Barnes Foundation Center.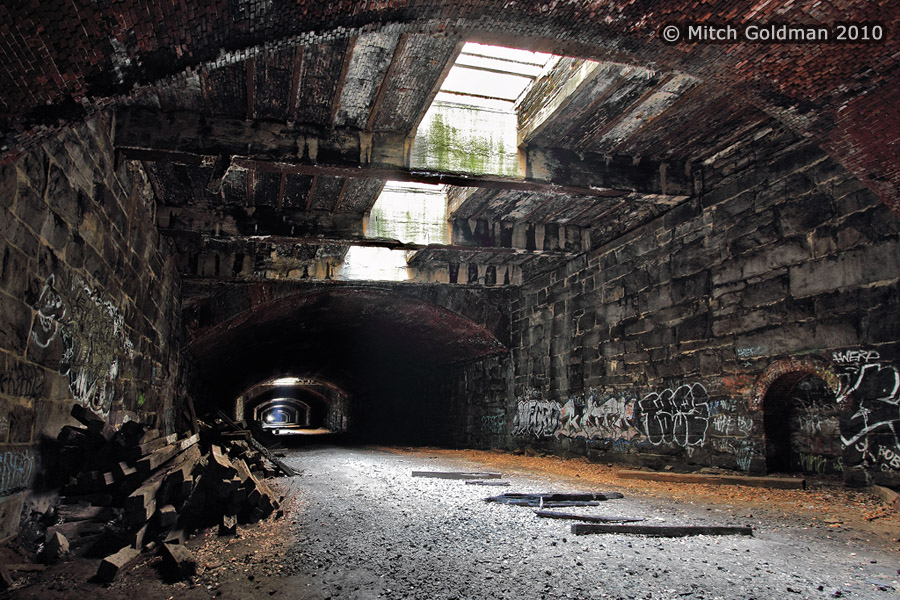 Underground portion pictured above
The project is still in the stages of finding district support and funding, but Mayor Nutter has expressed interest in its potential. It seems that a tranquil area in the heart of a chaotic city, and any opportunity we can give Philadelphians to work out more should be an easy sell. Go to the website and check it out, look at the pictures and help make Philly the next best thing to 'the city'.
http://www.facebook.com/readingviaductpark
Mar 21
So the new Revel Casino and Resort in Atlantic City is going to be really fucking awesome. This thing is straight out of Las Vegas…but on a beach. Say goodbye to windowless gambling halls filled with smoke and degenerate gamblers. Revel is not just a casino, it's a resort. They have Beyonce coming for three shows and The Black Keys coming as well right when it opens. Only about an hour away, see you there. Check out all the amenities on Revel's website.
Resort preview: April 2nd - May 24th
Premiere weekend: May 25th - 28th
Let's look at the numbers to put this thing in perspective:
$2.4 Billion
710 feet tall
1,898 guest rooms
130,000 square feet of gambling space
5,050 seat arena called Ovation Hall
14 restaurants
55,000 square feet of retail space
10 pools
700 seat smaller arena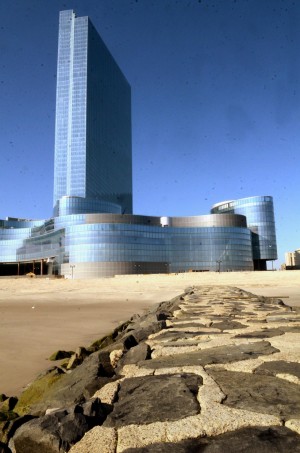 I think Atlantic City got it's swag back.
[video]
Mar 20
One Photo At a Time: The Good and Bad of Villanova. This photo stuck out to me as a juxtaposition of natural beauty and ugliness. That ugliness, however, is ironically there to maintain the environment.
Falvey.
5:02 PM on a Tuesday.
Full Series of Photos on Flickr
With the rapid advancement in digital camera technology it has become increasingly easy to capture a moment in time. With my trusty iPhone and handy Instagram application, I've wandered about Villanova's campus finding things to capture. This album, however, will not be in any Villanova prospective handbook. It will instead capture all of the aspects of Villanova's campus, good or bad.
Mar 19
Pizza, a constant reminder of the good things in life.
Wiki:
Pizza (Italian pronunciation: [ˈpittsa], from the Latin verb pìnsere, to press) is Greek in origin. The Ancient Greeks covered their bread with oils, herbsand cheese. In Byzantine Greek, the word was spelled πίτα or pita, meaning pie. The word has now spread to Turkish as pide, and Bulgarian,Croatian and Serbian as pita, Albanian as pite and Modern Hebrew pittāh. The Romans developed placenta, a sheet of dough topped with cheese and honey and flavored with bay leaves. Modern pizza originated in Italy as the Neapolitan pie with tomato. In 1889, cheese was added.
In 1889, during a visit to Naples, Queen Margherita of Italy was served a pizza resembling the colors of the Italian flag, red (tomato), white (mozzarella) and green (basil). This kind of pizza has been named after the Queen as Pizza Margherita.
Base and baking methods
The bottom of the pizza, called the "crust", may vary widely according to style—thin as in a typical hand-tossed pizza or Roman pizza, or thick as in a typical pan pizza or Chicago-style pizza. It is traditionally plain, but may also be seasoned with garlic, or herbs, or stuffed with cheese.
In restaurants, pizza can be baked in an oven with stone bricks above the heat source, an electric deck oven, a conveyor belt oven or, in the case of more expensive restaurants, a wood- or coal-fired brick oven. On deck ovens, the pizza can be slid into the oven on a long paddle, called a peel, and baked directly on the hot bricks or baked on a screen (a round metal grate, typically aluminum). When made at home, it can be baked on a pizza stone in a regular oven to reproduce the effect of a brick oven. Another option is grilled pizza, in which the crust is baked directly on a barbecue grill. Greek pizza, like Chicago-style pizza, is baked in a pan rather than directly on the bricks of the pizza oven.
Pizza types
Neapolitan pizza (pizza napoletana): Authentic Neapolitan pizzas are typically made with tomatoes and Mozzarella cheese. They can be made with ingredients like San Marzano tomatoes, which grow on the volcanic plains to the south of Mount Vesuvius, and mozzarella di bufala Campana, made with the milk from water buffalo raised in the marshlands of Campania and Lazio in a semi-wild state (this mozzarella is protected with its own European protected designation of origin).
According to the rules proposed by the Associazione Vera Pizza Napoletana, the genuine Neapolitan pizza dough consists of wheat flour (type 0 or 00, or a mixture of both), natural Neapolitan yeast or brewer's yeast, salt and water. For proper results, strong flour with high protein content (as used for bread-making rather than cakes) must be used. The dough must be kneaded by hand or with a low-speed mixer. After the rising process, the dough must be formed by hand without the help of a rolling pin or other machine, and may be no more than 3 millimetres (0.12 in) thick. The pizza must be baked for 60–90 seconds in a 485 °C (905 °F) stone oven with an oak-wood fire. When cooked, it should be crispy, tender and fragrant. There are three official variants: pizza marinara, which is made with tomato, garlic, oregano and extra virgin olive oil, pizza Margherita, made with tomato, sliced mozzarella, basil and extra-virgin olive oil, and pizza Margherita extra made with tomato, mozzarella from Campania in fillets, basil and extra virgin olive oil. The pizza napoletana is a Traditional Speciality Guaranteed (Specialità Tradizionale Garantita, STG) product in Europe.
Lazio style: Pizza in Lazio (Rome), as well as in many other parts of Italy, is available in two different styles. Take-away shops sell pizza rustica or pizza al taglio. This pizza is cooked in long, rectangular baking pans and relatively thick (1–2 cm). The pizza is often cooked in an electric oven. It is usually cut with scissors or a knife and sold by weight. In pizzerias, pizza is served in a dish in its traditional round shape. It has a thin, crisp base quite different from the thicker and softer Neapolitan style base. It is usually cooked in a wood-fired oven, giving the pizza its unique flavor and texture. In Rome, a pizza napoletana is topped with tomato, mozzarella, anchovies and oil (thus, what in Naples is calledpizza romana, in Rome is called pizza napoletana).
Other types of Lazio-style pizza include:
Pizza romana: tomato, mozzarella, anchovies, oregano, oil
Pizza viennese: tomato, mozzarella, German sausage, oregano, oil
Pizza capricciosa: mozzarella, tomato, mushrooms, artichokes, cooked ham, olives, oil
Pizza quattro formaggi ("four cheese pizza"): tomatoes, and the cheeses mozzarella, stracchino, fontina, and gorgonzola. Sometimes ricotta is swapped for one of the last three.
Pizza bianca In Rome, the term pizza bianca refers to a type of bread topped with olive oil, salt and, occasionally, rosemary sprigs. It is also a Roman style to add figs to the pizza, the result being known as pizza e fichi
Pizza alla casalinga ("Grandma pizza") consists of a thin layer of dough is stretched into an oiled, square "Sicilian" pan, topped sparingly with shredded mozzarella, crushed uncooked canned tomatoes, chopped garlic and olive oil, and baked until the top bubbles and the bottom is crisp.
Pizza is available frozen. Ways have been developed to overcome challenges such as preventing the sauce from combining with the dough and producing a crust that can be frozen and reheated without becoming rigid. Modified corn starch is commonly used as a moisture barrier between the sauce and crust. Traditionally the dough is partially baked and other ingredients are also sometimes precooked. There are frozen pizzas with raw ingredients and self-rising crusts. A form of uncooked pizza is available from take and bake pizzerias. This pizza is created fresh using raw ingredients, then sold to customers to bake in their own ovens and microwaves.
(Source: pizzabrains)
Mar 16
When someone tries to talk to me while I'm eating ice cream
I'm just like,
(Source: whatshouldwecallme)
Mar 09
"Excellence is my presence. Never tense, never hesitant."
- Christopher George Latore Wallace (The Notorious B.I.G.)
May 21, 1972 - March 9, 1997
(Source: rappersdoingnormalshit)
Mar 06
"I'm not one of those complicated, mixed-up cats. I'm not looking for the secret to life…I just go on from day to day, taking what comes."
- Frank Sinatra
(Source: theimpossiblecool)